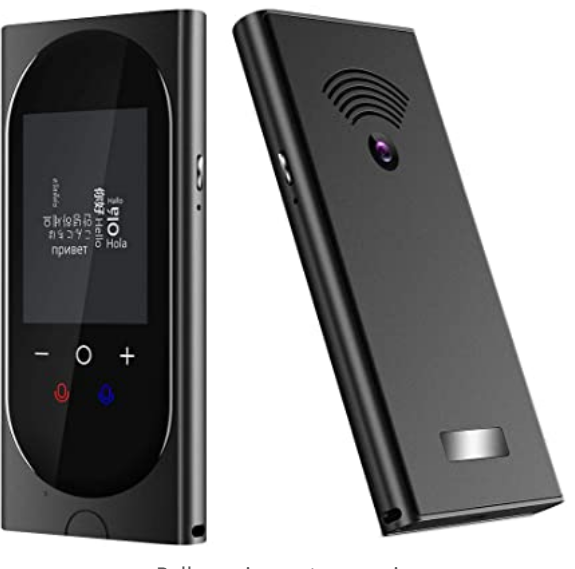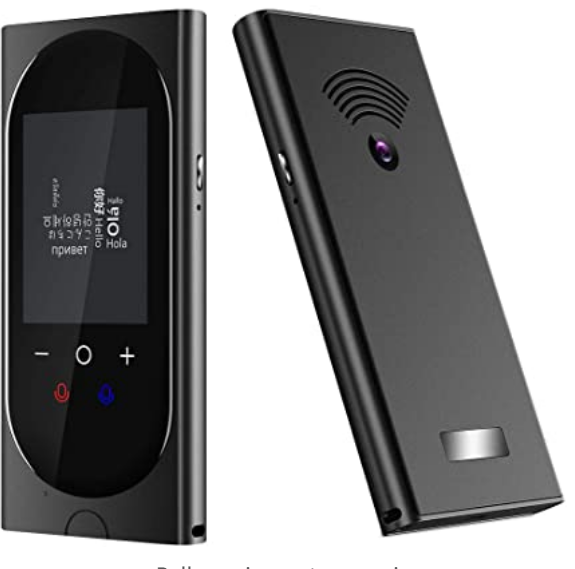 Leading the way in electronic language translation as the top device of 2019-20, the Tesiyi T8 Pro AI Translator has become even more dynamic.
TESIYI T8 Pro is currently one of the few language translator device that utilizes AI algorithms. This compact 2.4 inch touchscreen has both audible and readable translations as text.
It comes equipped with 3 different modes of translation.  The photo translation mode can help you translate menus or road signs, billboards etc.
The two-way translation mode is lightening fast and can help you talk and learn from people that speak a different language.  Bluetooth mode allows the translator to connect to a bluetooth headset whereas you are now configured for real-time translation on the scene.
Currently the T8 Pro  is able to translate 106 languages and dialects which covers 96% of the countries and regions of the world..
The T8 Pro uses high-definition recording, independent noise reduction microphone, and can accurately interpret language in noisy environment,
It comes with a 12 month warranty guarantee.
The only con about this device and like many other translation devices, you will need wifi or a hotspot to use it.
This looks like a great buy on Amazon and I highly recommend you check it out .